Here's where this social media hiatus presents an issue: I can't log-on to grab a few cute pics of my girl, Jen.
So I'll just give y'all this equally fabulous flyer I grabbed at the J•Chic Style Studio – Warming Soirée.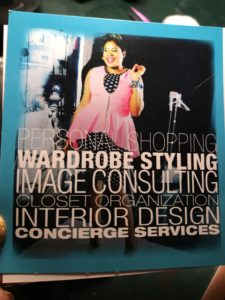 Actually, I think I prefer this pic over any I could find on her social media account.  Not to say that I wouldn't like any of those, but to say, this pic here, from the postcard flyer, that I grabbed the night of her studio warming, this flyer, that had a cute pair of FREE earrings attached to them, this one right here, it clearly outlines all that is fabulous about my girl, Jen.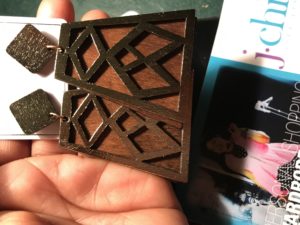 I met the Jen maybe around 6 or 7 years ago, during the budding stages of my fashion and wardrobe styling career.  I was styling a marathon photoshoot in partnership with the branding guru, Audria Richmond.  Side note: Audria is from Memphis, and Audria is doing BIG things, internationally.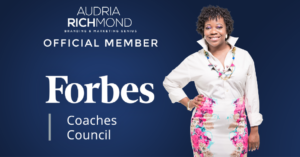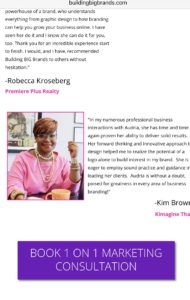 OK, back to Jen! I lightly styled at least 20 people during that photoshoot.  Jen was the one willing participant who allowed me to pile on dang near every bracelet and necklace I had in my possession, including a few off my own wrist and neck.  But the number of jewels she adorned that day, in no way outnumbered the laughs we shared.
I knew then that Jen and I would be fast friends. She was sweetly southern, absolutely ambitious, super stylish, and gallantly goal-driven.  So it's no surprise to me that all these years later, Jen would be premiering the fabulousness that is her J•Chic Style Studio.
Located at 64 Flicker St. (very close to the Main Library on Poplar), the J•Chic Style Studio is appropriately nestled within the creative co-op, The Lab by Memphis Fashion Design Network.  In this new space, Jen offers personal and group styling sessions, consultations, shopping, fittings, alterations, custom clothing, even crafting courses. I'm sure it helps to be paired with the equally stylish seamstress, Tangie of Tanganika.  Yep, Jen and Tangie are suite mates.  How perfect is that?
And how perfect is this creative space for such a creative soul?   I was able to snap a few pics…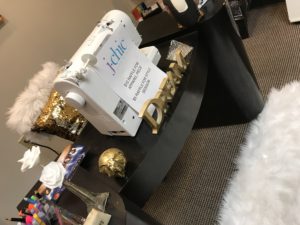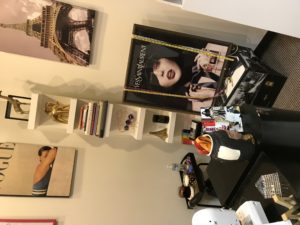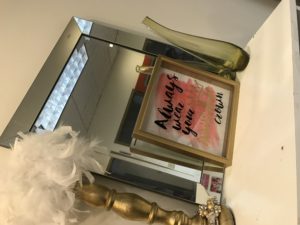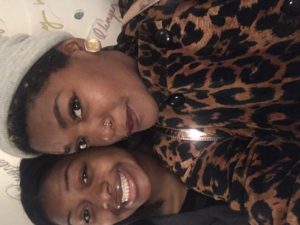 Jen has worked tirelessly to get here, and she'll continue to work tirelessly to get wherever she desires to be.  You need several goal-getter friends. I'm proud to call Jen, one of mine.
Y'all go see Jen at www.jchiclife.style.  And y'all go see Jen at her Style Studio at 64 Flicker. And y'all tell her I sent ya💜