tSo far, one of the biggest benefits of this vegan journey is a decreased appetite. This is even with me taking in a FedEx Ground workout playing Tetris with boxes for dang near 4 hours, 5 days of the week. Plus, while there, I walk a lot. Highest pedometer count so far…14,000 steps. That's about 7 miles. Taking into consideration how much I move and technically lift weights with boxes, I ought to be uber hungry, all day. But such has not been the case.
I tend to graze all day, without an appetite for anything specific, just something fulfilling. I've learned to not keep too much food in my fridge. Even while low carbing, I didn't have much of an appetite, so it just doesn't make sense to keep all that food in the fridge. Now that I go grocery shopping every other day or so, I focus my list on flavor profiles.  For instance, I like tangy and tart savory dishes.  Watching cooking shows has become one of my most enjoyable pastimes https://ed-hrvatski.com/genericka-levitra/. Having a certain flavor profile in mind, and drawing inspiration from these shows, allows me to grocery shop for only dishes I can cook within 2 or 3 days of buying the ingredients.  Enter, falafel.
Mediterranean food is traditionally tart and tangy, well, to me it is. Dolmades, hummus, olives, capers!!! Anyway, an episode of one cooking show I watched while in Cali, focused on Mediterranean appetizers. (If you're in Memphis and care to try authentic Mediterranean eats, you've got to consider Casablanca. I believe they have 3 locations. My favorite is in Midtown).
My grocery shopping this week lead me to buy dry garbanzo beans, and try a falafel recipe. The beans were the only ingredient I didn't have.  Watching  all those cooking shows is really for inspiration, tips, tricks, and education. I never follow their recipes. I always Google recipes that have reviews, and I read the comments from people who've cooked it. I never follow one recipe to the tee. I pull from 2 or 3, and adapt them accordingly.
For these falafels, I toggled back and forward between these two
https://indianhealthyrecipes.com/falafel-recipe-chickpea-falafel/
http://www.seriouseats.com/amp/recipes/2016/03/the-food-lab-vegan-experience-best-homemade-falafel-recipe.html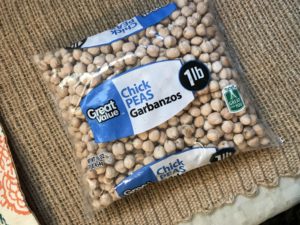 Before and after soaking them for 24 hours.

They didn't have to be cooked!!! I just threw them in a food processor with seasonings and garlic.

I didn't want to deep fry, but pan frying was an option.
The old me would have definitely dipped these in ranch. But, no dairy on vegan. Yep, I used to make my ranch dressing with buttermilk and sour cream, as opposed to mayonnaise.  I Googled a recipe for a dip with a tofu base.  So silkened tofu is on my grocery list.  I decided to pair these patties with a whole grain spicy mustard, cause that's the only vegan condiment in my fridge that was decent with them. A tart and tangy tahini sauce would have been just as perfect as ranch. Tahini is vegan!
Now, back to my appetite. I got full from just 5 of these. Five, y'all!  Granted, they are beans so they should get me full quickly, but the old me would have needed something else, or two something else's, to consider this a full meal. Those 5 patties were my breakfast for today. That, and a handful of these sweet blackberries that were just .99 at Aldi.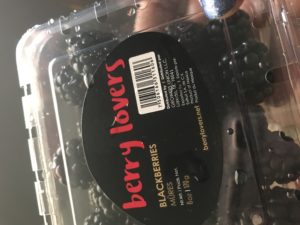 I chopped a lil more than half of the soaked beans, and that portion produced 12 patties.  I practically ate breakfast for less than a dollar. For lunch, I may pair the leftover patties with a veggie.
Hello, decreased appetite, and satiation. Where have y'all been all my life?